Free Shipping on all orders over 80 £ !

Gil Alony

25 Movshovitz St, Herzliya, IL 46405
+972-54-7389689
e-mail:
[email protected]
Click here to chat via Whatsapp
NEW PRODUCT

Tri Blend Select is a high protein and low in sugar with ingredients sourced naturally and are plant-based. We searched the planet to source the best possible grade of every single ingredient in Tri Blend Select, like Quinoa from Colombia and Flax Seed from Canada.

Plant proteins sometimes miss the mark because they lack some essential amino acids. However Tri Blend Select includes a blend of pea, quinoa and flax seed to help deliver a plant-based protein that's also impressively high in fibre while being low in sugar.

But low in sugar doesn't mean low on taste. In fact, we became obsessed with making Tri Blend Select taste amazing while keeping it natural.
Become Herbalife Member
Why Pay More ?
Herbalife has set up this amazing discount buyers program, to make their products more affordable than ever. 
 Herbalife Members are enjoying an automatic discount of 25% off the retail price on all products for personal use (maximum discount 42%).

To become a Herbalife Member you need to register with Herbalife and buy an HMP( Herbalife Member Pack) . 
Once you are registered you'll be able to purchase Herbalife products at a discounted price, starting with 25% discount regardless how often you order. NO COMMITMENTS!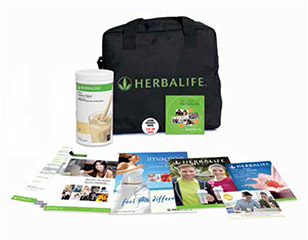 With your registration you'll receive a membership ID number and VIP Member Pack that includes:
Products:
It includes as well (if you don't need those please disregard):
Member Id Card
Loose Weight Now Button
IBO Set Of 3 Books
DR Envelope
Product Training DVD
New Core Products DS Flyer
New Core Products CS Flyer
IBOB Product Brochure
Retail Order Form
DSA Welcome Leaflet - UK
DSA Shopping At Home Broch. - UK
DSA Earning Opportunities Broch. - UK
Personalised Promotional Literature Flyer HMP
Welcome Letter DR HMP Flyer
Wellness Button
Wellness Questionnaire
Confidentiality Form
For your convenience you can place your orders:
Directly at Herbalife UK site (https://uk.myherbalife.com) with your ID number
By calling UK Distributor Service (Order Placement & Distributor Relations).


Discounts are on all range of Herbalife products including weight loss, targeted nutrition, personal care/cosmetics and more.


You are not obligated to become an active Member and sell Herbalife products but you may find this option attractive later in your life.



Are you ready to take the first step?
As the first step of the registration process, please go into the link below.
The link will take you through a form you need to fill, in order for us to send you the credentials you need in order to register online.
Click here to take the 1st step
Please be aware that you have to have a UK driven licence or UK passport to be able to apply online. If you don't have one of those please contact us.

The whole registration process should take about 10 minutes. This is the short explanation to the Online Distributor Application:

Page 1: Sponsor information
Page 2: Application information - Your and your Spouse (if you would like to register him/her) personal information; and address.
Page 3: Member Application & Agreement - You'll see your details as you entered them, please check carefully; and you will need to read a legal agreement and tick the box you've read those terms.
Page 4: HMP and Shipping information - you have to confirm the shipping address.
Page 5: HMP payment information.

Once all forms are completed and you submit the application, you'll get your Herbalife ID number. Please remember that there are 7 days of cooling off period during those days you won't be able to order products on your ID.
For more information on Online Application go to the Online Member Application Guide